Study effect of crude alcoholic extract of Hawthorn (Crataegus Oxyacantha) and crude polyphenolic compounds from blackolive (Olea Europae) fruits on some physiological parameters of kidney of male rats treated with hydrogen peroxide
Abstract
This study was carried out to investigate the protective role of 70% ethanolic alcohol extract of Hawthorn (crataegus oxyacantha ) and crude polyphenolic compounds of black olive fruits (oleae uropae) on some physiological functions of the male rats kidney treated with 1% hydrogen peroxide .Twenty mature male newzeland rats were divided randomly into four equal groups and treated for 30 days as follows:-control group which were given ordinary tap water , first treated group (G1) was given 1% H2O2 in drinking water , the second treated group (G2) was orally given alcoholic extract of Hawthorn 300 mg / kg B.W. with 1%hydrogen peroxide H2O2in drinking water , third treated group(G3) was given 200mg /kg B.W. of crude extract of black olive with 1% H2O2 . Blood samples were collected at zero time and 30 days of the experiment for measuring the following parameters: - concentration of uric acid,urea,creatinine and glucose. The results showed significant increased in the concentration of uric acid and glucose of the group treated with 1%hydrogen peroxide H2O2 (G1) and significant decrease in the concentration of uric acid, creatinine, glucose of treated groups G2and G3, also significant decrease in the concentration of urea of treated group (G3) as compared with control group. Histological study revealed that oral treatment with 1%H2O2 caused cell necrosis and vacuolar degeneration of renal epithelial cells. It is concluded that treatment with hawthorn and crude polyphenol showed no clear pathological lesions. The present study documented the deleterious effect of H2O2 and renoprotective effect of Hawthorn and black olive fruits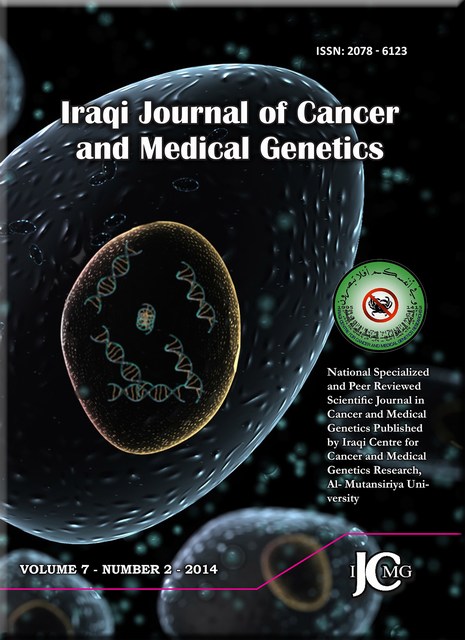 How to Cite
AL-ABDALI, Anwar I.O.. Study effect of crude alcoholic extract of Hawthorn (Crataegus Oxyacantha) and crude polyphenolic compounds from blackolive (Olea Europae) fruits on some physiological parameters of kidney of male rats treated with hydrogen peroxide.
Iraqi Journal of Cancer and Medical Genetics
, [S.l.], v. 7, n. 2, jan. 2018. ISSN 2078-6123. Available at: <
http://ijcmg.uomustansiriyah.edu.iq/index.php/ijcmg/article/view/132
>. Date accessed: 11 aug. 2020.