Anti tumor potential of Local Aslerk (Eremurus spectabilis) Leaf Extracts by HPLC and applying on Cancer cell Lines in vitro
Abstract
Many scientists have focused on the treatment of cancer for along time by studying cytotoxic activities of plant extracts , the E.spectabilis have been used in anticancer studies due to their phytochemical content included (carvone , carvacrol, pentane , 2-methyl , 9-caryophyllene). In present study, we demonstrated the cytotoxic activity of aqueous and Hexan _ ethanolic extracts on cell viability of Rabdumyosarcoma cell (RD) , and transformed kidney epithelium of African green monkey (Vero). In dose and time dependent manner Aqueous and hexan_ ethanol extracts (10.000,1000,100,10,1,0.1,0.01,0.001)µg/ ml at (24, 48, 72hrs.) were examined on RD and Vero cells. The result of current study showed that Aqueous and hexan_ ethanol extracts of E. spectabilis effectively inhibited the cell proliferation by decreasing the cell viability of both cell line at different concentration, in which (RD) cell line was sensitive to all concentrations of the plant extract in this period, while the (Vero) cell line was resistant at the two concentrations which was (100 and 10)μg/ml with the means (0.080,0.16).While Hexan_ethanolic extract of different concentrations for (72hrs.) of exposure on both cell lines (Vero and RD) on cell growth assay show that the RD cell line was not respond to all the concentrations that used for killing of RD cell line while Vero cell line was represent its sensitivity for all concentrations from (10.000_0.001)μg/ml.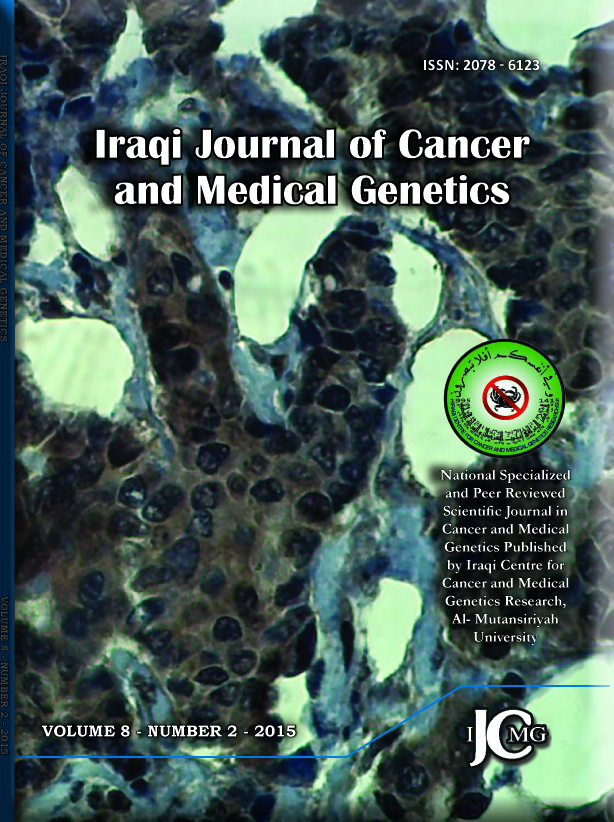 How to Cite
ABUBAKER, Shayan R.. Anti tumor potential of Local Aslerk (Eremurus spectabilis) Leaf Extracts by HPLC and applying on Cancer cell Lines in vitro.
Iraqi Journal of Cancer and Medical Genetics
, [S.l.], v. 8, n. 2, jan. 2018. ISSN 2078-6123. Available at: <
http://ijcmg.uomustansiriyah.edu.iq/index.php/ijcmg/article/view/155
>. Date accessed: 09 aug. 2020.