Trehalose and ascorbic acid improves the Cryopreservation of umbilical Cord Blood hematopoietic stem Cells (CD34+) with low Concentrations of Dimethylsulfoxide
Abstract
Cryopreservation of umbilical cord hematopoietic stem cells (HSCs) is essential step in stem cell transplantation. The Dimethylsulfoxide (DMSO) mostly used as a cryoprotective agent, associated with toxic effects to stem cells. In order to minimize the effects of DMSO, low concentrations of DMSO with additional cryoprotectants should used. In this study mononuclear cells (MNCs) isolated by ficoll from umbilical cord blood (UCB), which contain hematopoietic stem cells (CD34+), were used for cryopreservation. Cryopreservation of UCB-derived MNCs was done for period of one month by using uncontrolled-rate freezing technique at -196˚C in liquid nitrogen. Cryopreservation solution was used which consisted of minimum essential medium (MEM) and 20% fetal calf serum (FCS) supplemented with the cryoprotectant dimethylsulfoxide (DMSO) in two concentrations 2.5% and 5% DMSO, lower than usually used 10%, with and without 25µg/ml trehalose or 80µg/ml ascorbic acid to improve cryopreservation process. The addition of trehalose and ascorbic acid improved cryopreservation process in comparison with control. Addition of 5% DMSO alone and with additives showed a better result than 2.5% DMSO alone or with additives for cryopreserving CD34+ cells as indicated by immunocytochemistry. Washing out DMSO also affected the count and viability of MNCs. These results indicated that it could use low concentrations of DMSO in cryopreservation of HSCs by association with trehalose and ascorbic acid.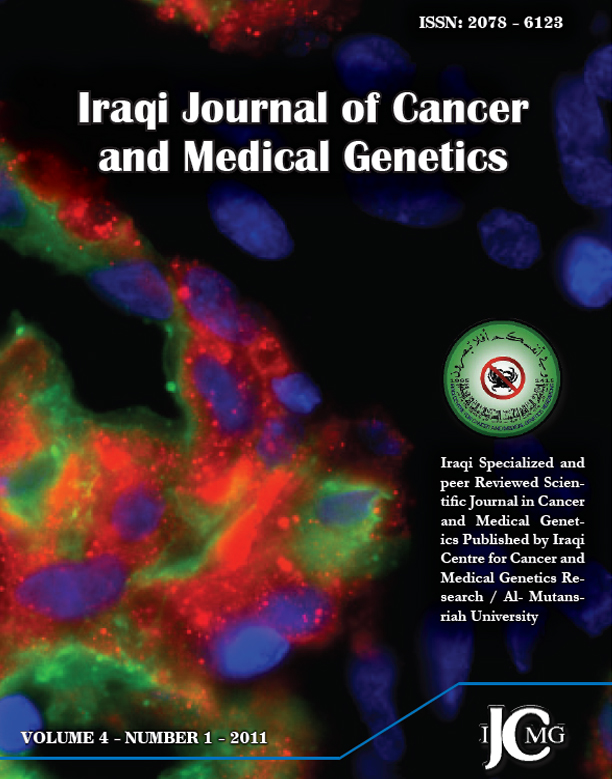 How to Cite
SABBAH, Majeed Arsheed. Trehalose and ascorbic acid improves the Cryopreservation of umbilical Cord Blood hematopoietic stem Cells (CD34+) with low Concentrations of Dimethylsulfoxide.
Iraqi Journal of Cancer and Medical Genetics
, [S.l.], v. 4, n. 1, jan. 2018. ISSN 2078-6123. Available at: <
http://ijcmg.uomustansiriyah.edu.iq/index.php/ijcmg/article/view/58
>. Date accessed: 18 june 2021.
Section
Cancer Researches