Serum level of Interleukin-6 in Breast Cancer Iraqi Women
Keywords:
Interleukine-6, Breast cancer, Iraqi women
Abstract
Objectives: The aim of this study is to estimate the roles of interleukine-6 in breast cancer Iraqi women and to assess the correlation between the serum levels of IL-6 with the progression of disease stage. Method: Fifty patients with proved diagnosis of breast cancer by clinical examinations presented to the Al alwyah hospital for gynecological diseases and obstetrics /Breast cancer early detection clinic) in Baghdad. All were females and didn't have received any chemo/or radiological treatment .also 20 sample of apparently healthy women were involved as a control. The blood samples (5ml) were drown from all of the studied cases in order to be used for measuring their serum level of (IL-6) by using Enzyme –Linked Immunosorbent Assay (ELISA) . Result: Serum (IL-6) level were increased with high significant difference in Breast cancer patients and showed significant correlation in all disease stages as compared to control group with the highest level in stage I patients group. Conclusion: serum level of (IL-6) is highly correlated with breast cancer and might have detecting and diagnostic usefulness .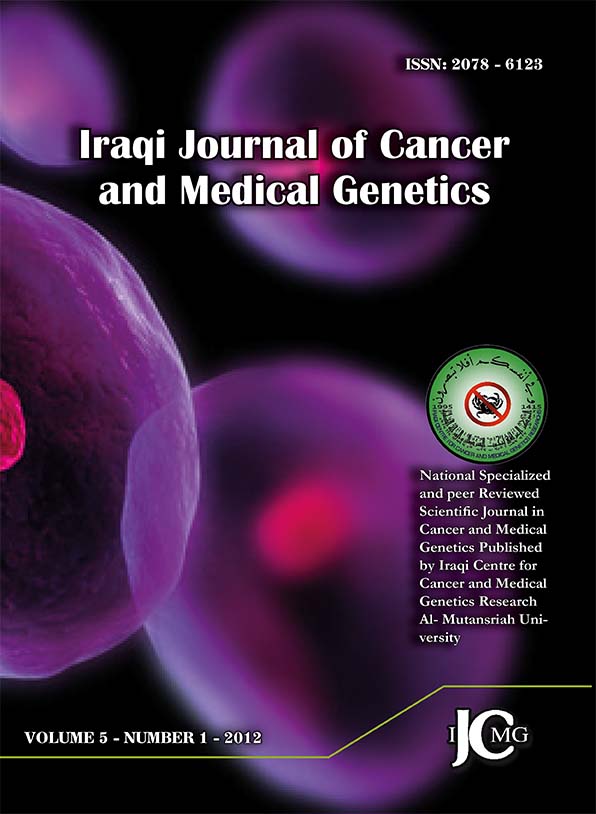 Downloads